Energy Performance Certificates (EPCs)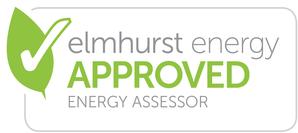 Looking for a copy of your EPC or want to check if your report is due to expire?
Energy Performance Certificates (EPCs) are needed whenever a property is:
An EPC contains:
information about a property's energy use and typical energy costs
recommendations about how to reduce energy use and save money
An EPC gives a property an energy efficiency rating from A (most efficient) to G (least efficient) and is valid for 10 years.
The EPC provides potential buyers/tenants of the energy efficiency of a property and ultimately give an idea of what they can expect from their energy bills.
Included in the EPC is valuable information the home owner can use to improve the energy efficiency of the property.
One of our qualified Domestic Energy Assessors will visit the property and examine certain aspects of the building such as wall construction, the heating system, windows and doors, loft insulation and property age.
The assessor will then input the data into a software program that will calculate the estimated energy efficiency of the building and produce an EPC.
An EPC must be produced by a qualified 'Domestic Energy Assessor' who is registered under an approved certification scheme.
We are accredited by both Elmhurst Energy and ECMK, who regularly audit our work to ensure quality and compliance.
PCP – Property Compliance Plan
We have the solution to help landlords make sure there properties are compliant with Minimum Energy Energy Efficiency Standards which is called a PCP – Property Compliancy Plan  CLICK HERE